Team Jumbo-Visma 2020 Sponsorship
For the third year running, UCI WorldTour professional cycling Team Jumbo-Visma has extended Epic Ride Weather sponsorship.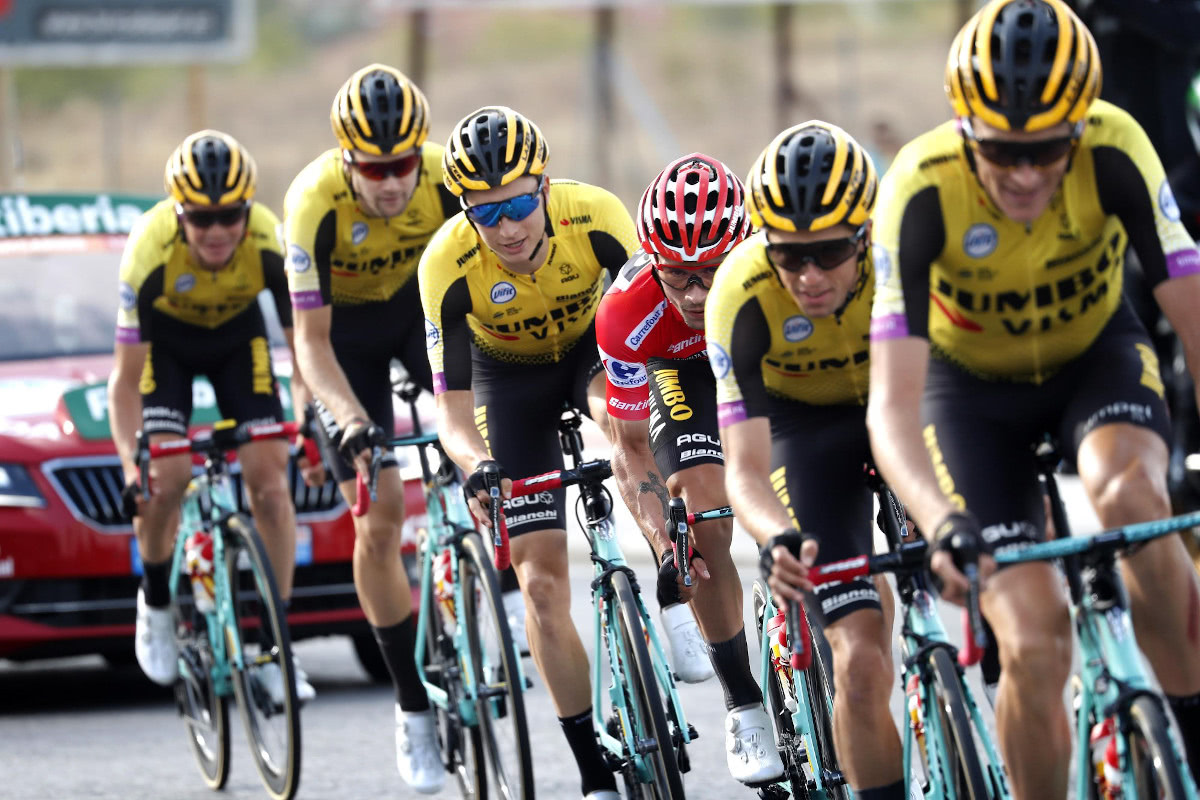 Team Jumbo-Visma protecting the red jersey, Stage 21 of the 2019 Vuelta a España
With 52 wins in 2019 and the overall GC at the Vuelta a España, Team Jumbo-Visma has had an incredible year.
Accurate and real-time weather forecasts from Epic Ride Weather helped to us achieve our goals in 2019, contributing to all of the races that we won this year. In addition to knowing what weather we have to expect in the races, Epic Ride Weather helps our riders to stay fit and healthy with weather forecasts for their training rides.
– Grischa Niermann, Sports Director, Team Jumbo-Visma
I'm thrilled that Epic Ride Weather can play a small part in the team's success. We use feedback from riders at the top of the sport to improve Epic Ride Weather. 2019 saw the addition of many improvements, including cloud cover, forecast color settings, dark mode and the best time to ride.
New for this year's sponsorship is the addition of the Jumbo-Visma Development Team. Part of Jumbo-Visma Academy, the development team will be taking advantage of Epic Ride Weather in training and race planning.
Here's looking forward to a fantastic 2020 season. With the TDU underway and the spring classics a month away, I can't wait to see how it unfolds!
share on twitter
Recent Posts
subscribe via RSS