Most feedback that I get from Epic Ride Weather users is very positive, however recently I was dismayed to realize that I was falling short of my goal to improve the cycling experience for everyone. One user, Marco, indicated that with the latest release he could not distinguish between rain probability and cloud cover. Here's why:
With the recent addition of cloud cover, one of the weather forecast charts includes a third color. I chose gray for cloud cover, since intuitively it makes sense - clouds are gray after all!
Not everyone sees colors in the same way, and it didn't occur to me that the use of gray was making the chart impossible to read for some. In the case of Marco, I was missing the mark. Seizing the opportunity, and with Marco's enthusiasm, we were able to co-design a solution: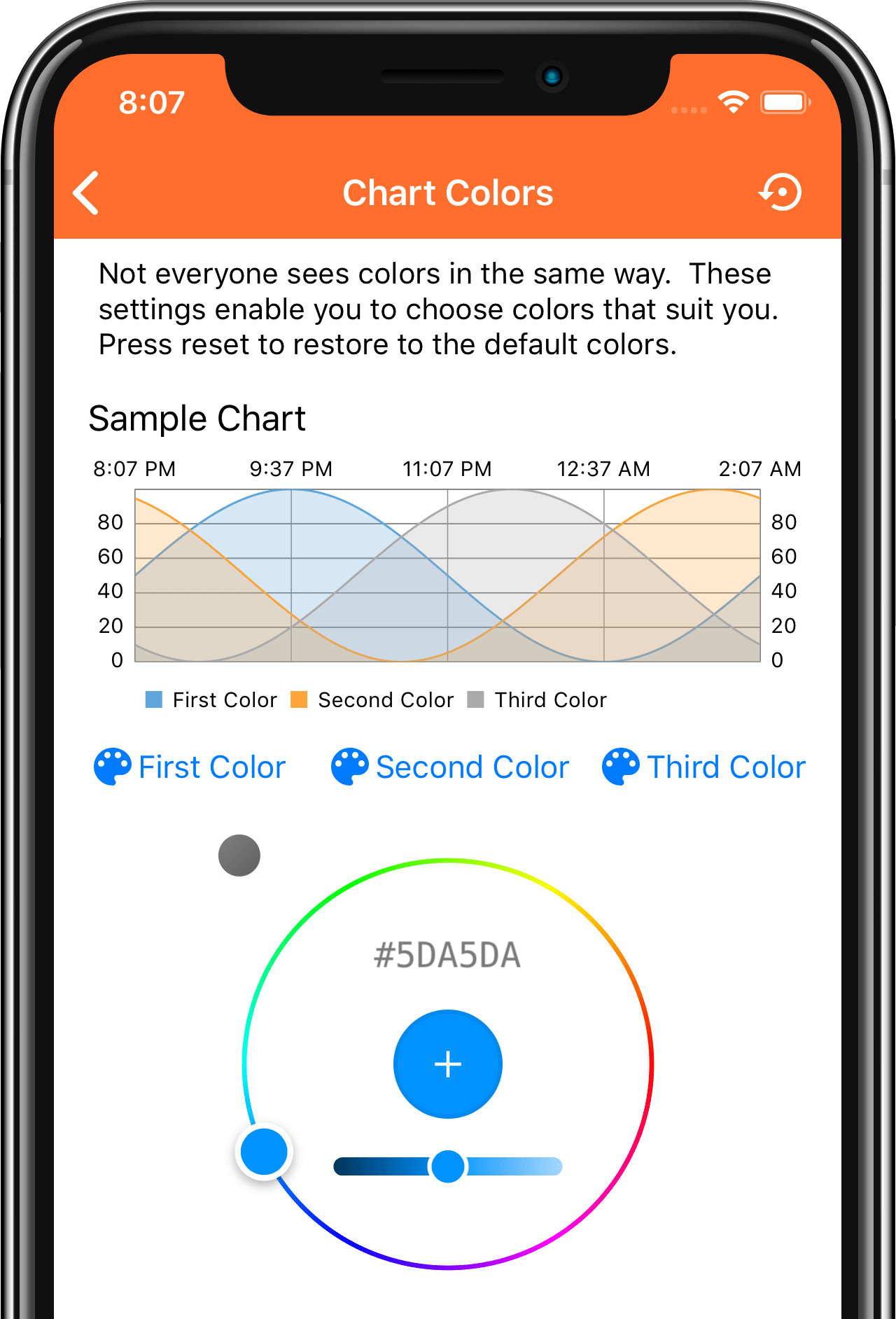 Epic Ride Weather Color Settings
By providing a new settings page in Epic Ride Weather, users of the app can now choose the colors that they'd like to see in charts. This is what Marco came up with: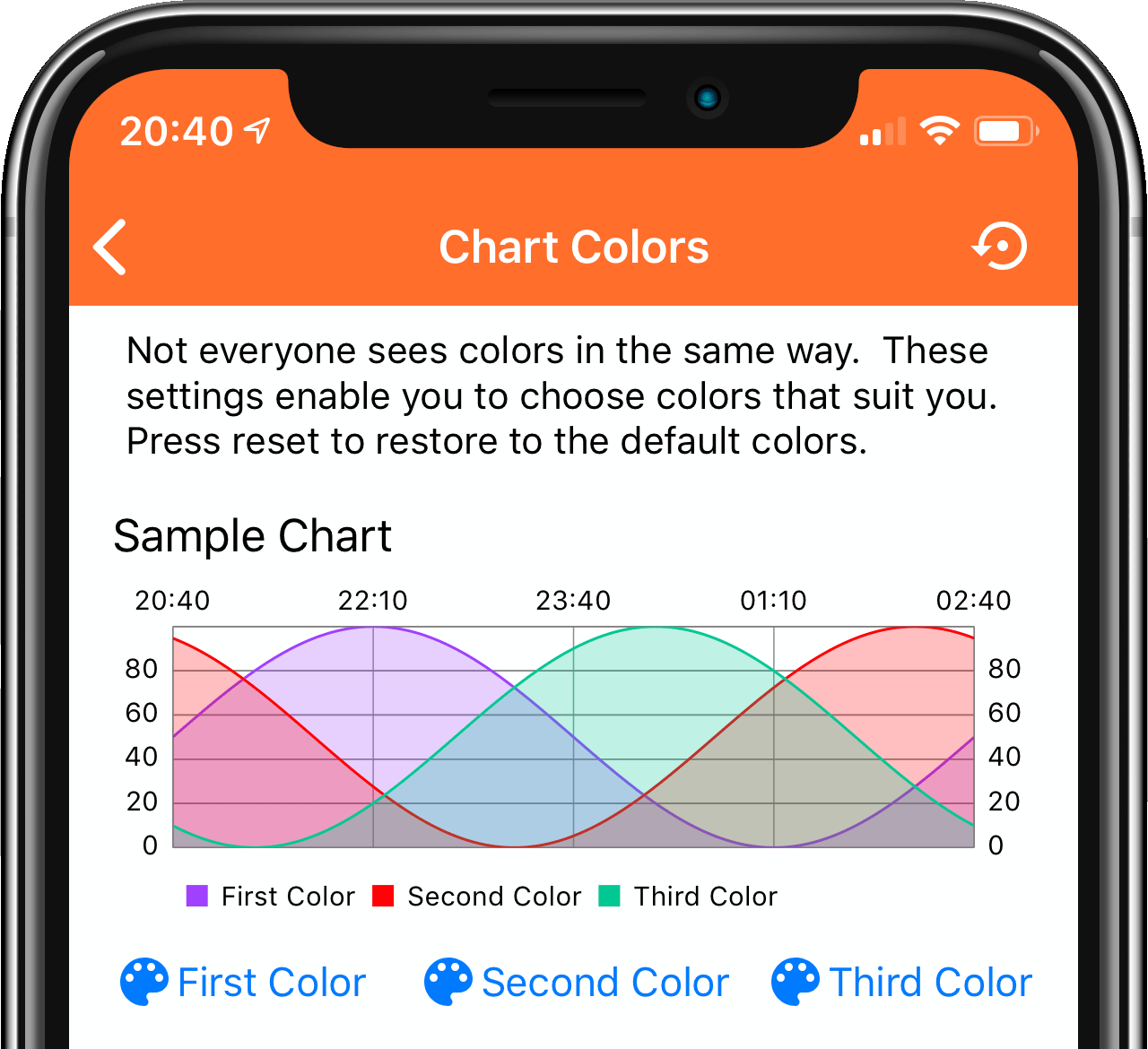 Epic Ride Weather Color Settings, Adjusted
Probably not many people need this new feature, but for me it makes a huge difference. It's now much easier for me to distinguish the individual graphs. Thanks so much!
– Marco Fraatz
You can see the difference below, with default colors on the left and Marco's colors on the right: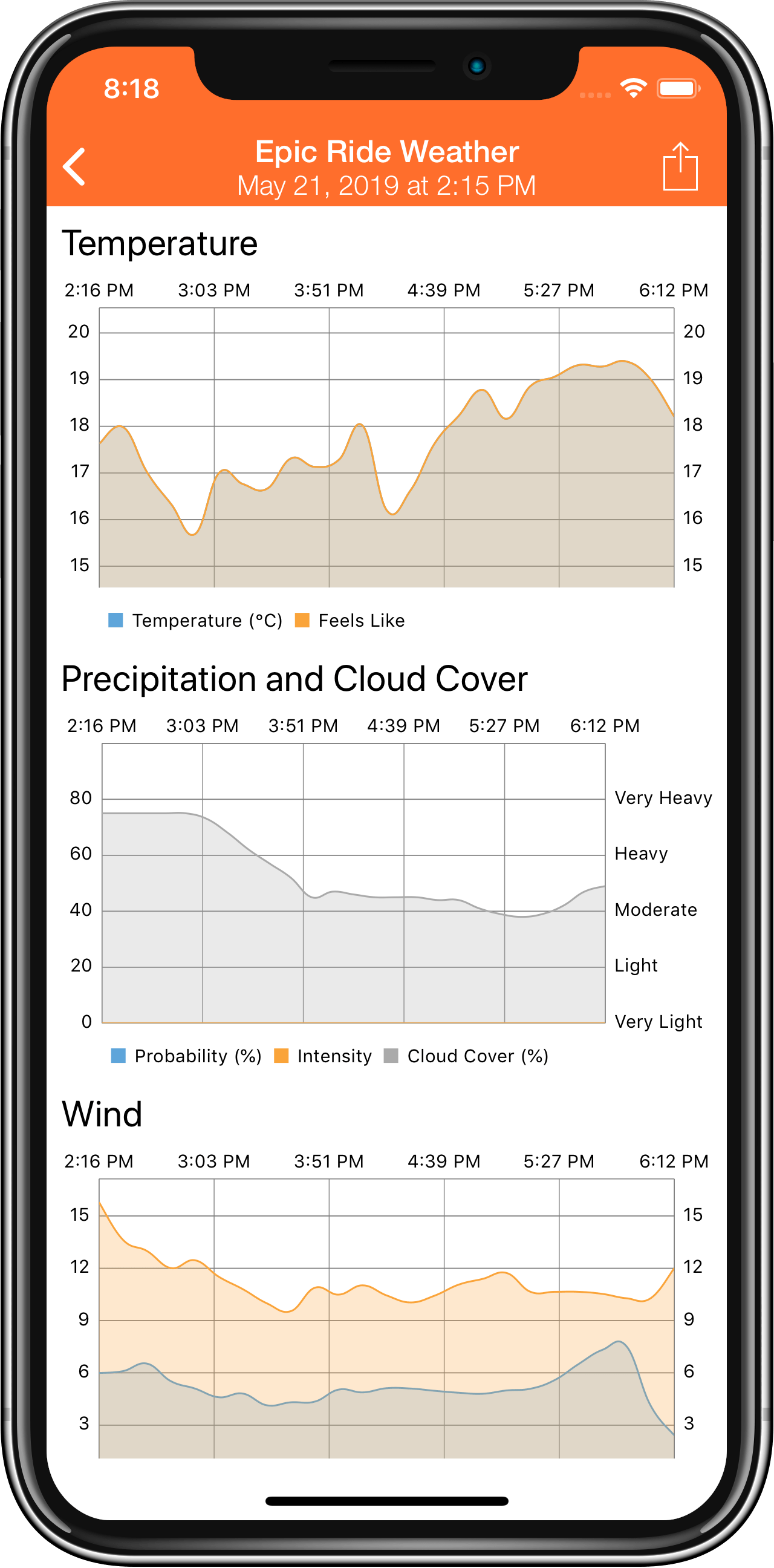 Default colors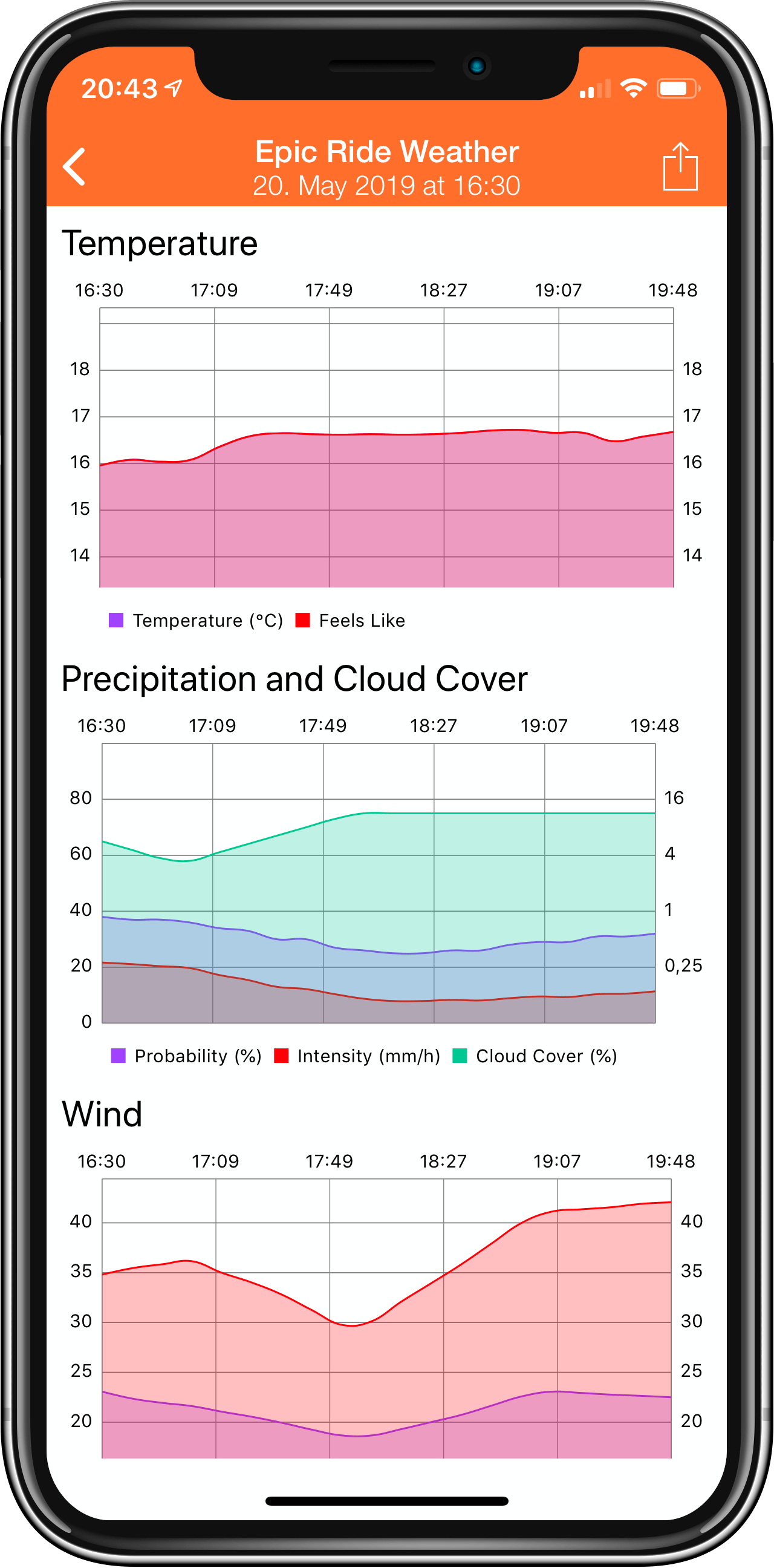 Adjusted colors
Whether you see colors differently than others, or you just prefer Giro pink, you can adjust colors to suit you. My hope is that I'm just a little bit closer to improving the cycling experience for everyone.
share on twitter
Recent Posts
subscribe via RSS