How Jumbo-Visma Uses Tech and Put Wout in Yellow at the Tour De France
Wout Van Aert took the yellow jersey on Stage 2 and his team Jumbo-Visma won this year's Tour de France, but their planning started more than four years ago. Flash back to 2018, Team Jumbo-Visma coach Grischa Niermann kicked off a long-running partnership between the team and Epic Ride Weather. Since then he's been refining his use of weather predictions to gain the advantage. Back to Stage 2 of the TDF, Grischa describes their race tactics:
The forecast for stage 2 told us that there would be enough wind, for possible splits, but that unfortunately the wind direction would not be suitable to really split the peloton in the crosswind. There was a headcrosswind from the right along the coast towards the long bridge and then a headcrosswind from the left on the bridge itself. Knowing that the peloton splits a lot easier in full crosswind or crosstailwind, we decided not to take initiative (and thus waste energy) on that long bridge in the final.
He then elaborates:
By not spending that extra energy, we had enough guys to pilot Jonas and Primoz into the final 3 kilometers and made sure Wout could go for the sprint, where he finished 2nd and took the yellow jersey.
– Grischa Niermann, Coach, Team Jumbo-Visma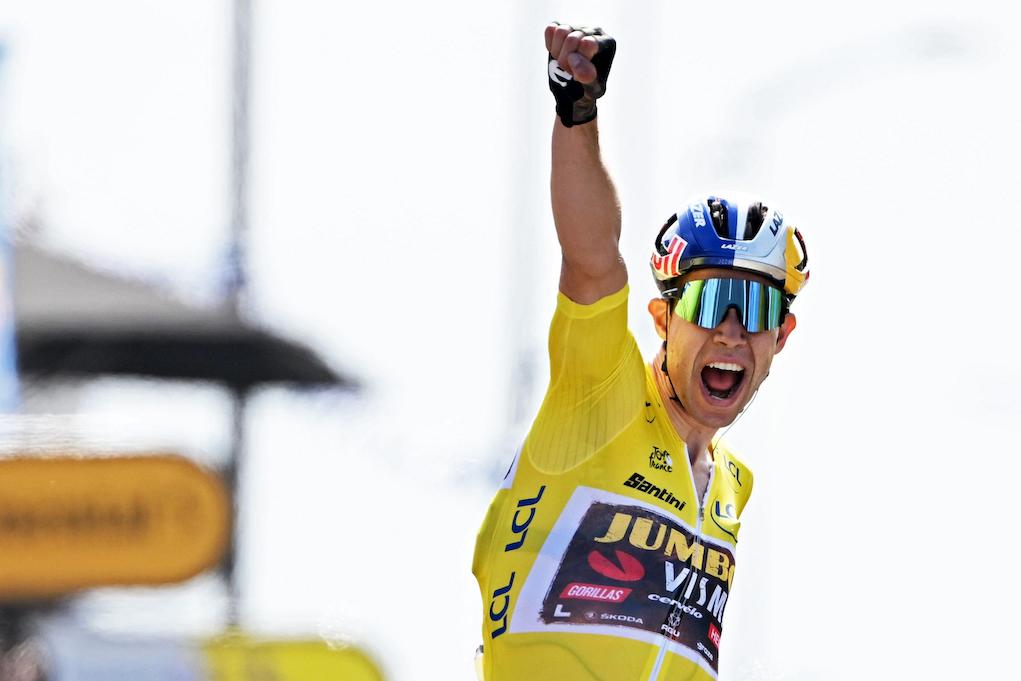 Wout Van Aert Wins Stage 4 of the 2022 Tour de France
Grischa on regular planning and tactics:
During the Tour de France (and all other races), the ERW forecast is shown to the riders as part of our daily Race Meeting.
– Grischa Niermann, Coach, Team Jumbo-Visma
This is the actual weather forecast that they used: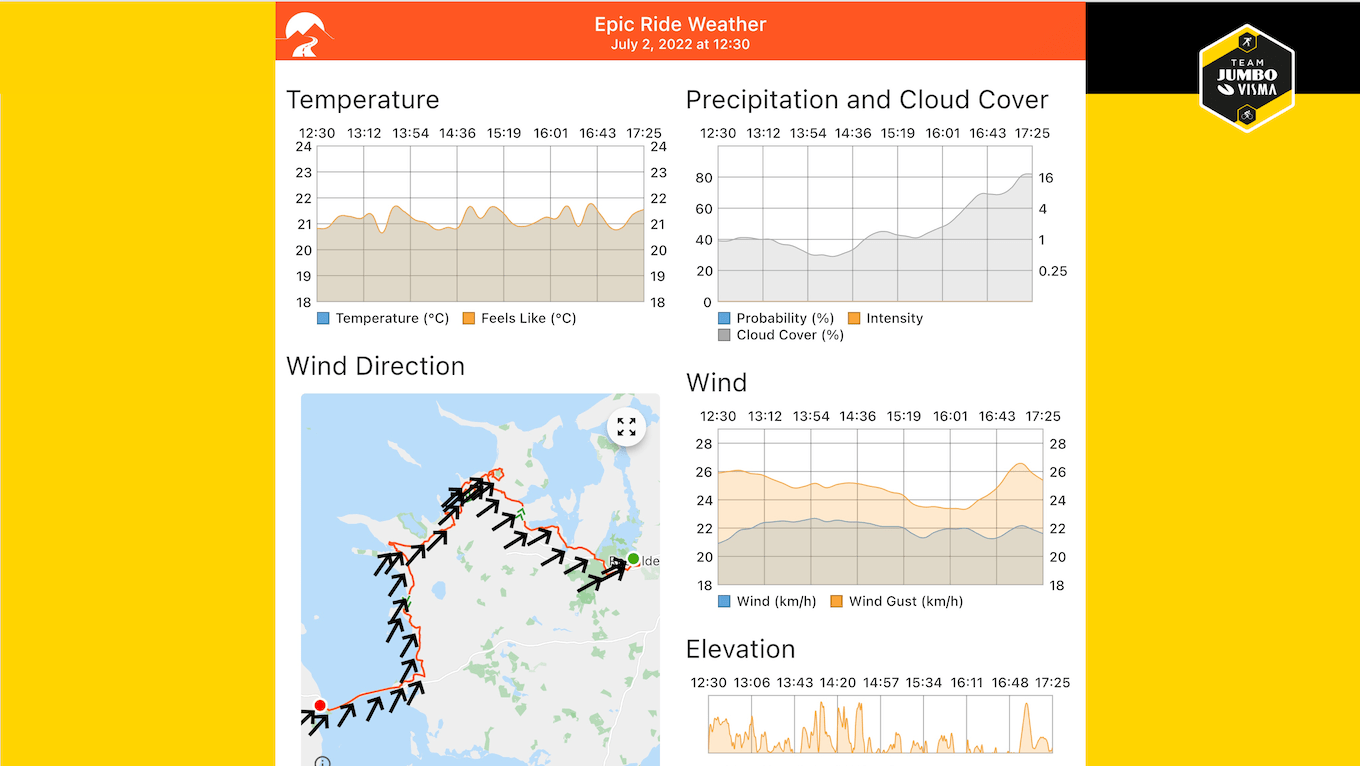 Team Jumbo-Visma has had it's best ever season, with results including wins at the Tour de France, Paris-Nice, Critérium du Dauphiné, mloop Het Nieuwsblad and second at Paris-Roubaix.
I'm absolutely thrilled that Epic Ride Weather continues to be an essential tool for teams at the highest level of the sport. From pro world tour teams to casual riders, Epic Ride Weather helps cyclists to achieve their goals, get out more often, and have more fun on the bike.
share on twitter
Recent Posts
subscribe via RSS