Dark Sky 2023 Availability Update
The future of Epic Ride Weather has been uncertain since Dark Sky was aquired by Apple in 2020 when they announced the end of the Dark Sky service. Now, the future of Epic Ride Weather is looking great! I'm thrilled to announce that Epic Ride Weather will continue in 2023 with a new weather service. Read on for details:
Epic Ride Weather provides precise, personalized foreasts that are meaningful to you in preparation for your rides. We've been using Dark Sky to deliver the best available forecasts since 2016, so the question has been, how can we replace it?

The team that built Dark Sky is now at Apple and has been working hard on a new weather service called Apple Weather, which has been in beta since June. We've been testing this new service in the app for the past 5 months, comparing with Dark Sky and providing feedback to the Apple Weather team.

Comparison of  Weather (left) vs Dark Sky (right)
True to their Dark Sky roots, Apple weather uses "high-resolution meteorological models combined with machine learning and prediction algorithms". They've made many improvements including changes to their weather model. In practice I've found that these forecasts are even better than those provided by Dark Sky.
Epic Ride Weather will rely on Apple weather in 2023 and beyond. Look for  Weather attribution in the app!
Here's to another year of epic weather, good times and amazing rides. Thanks for your support,
David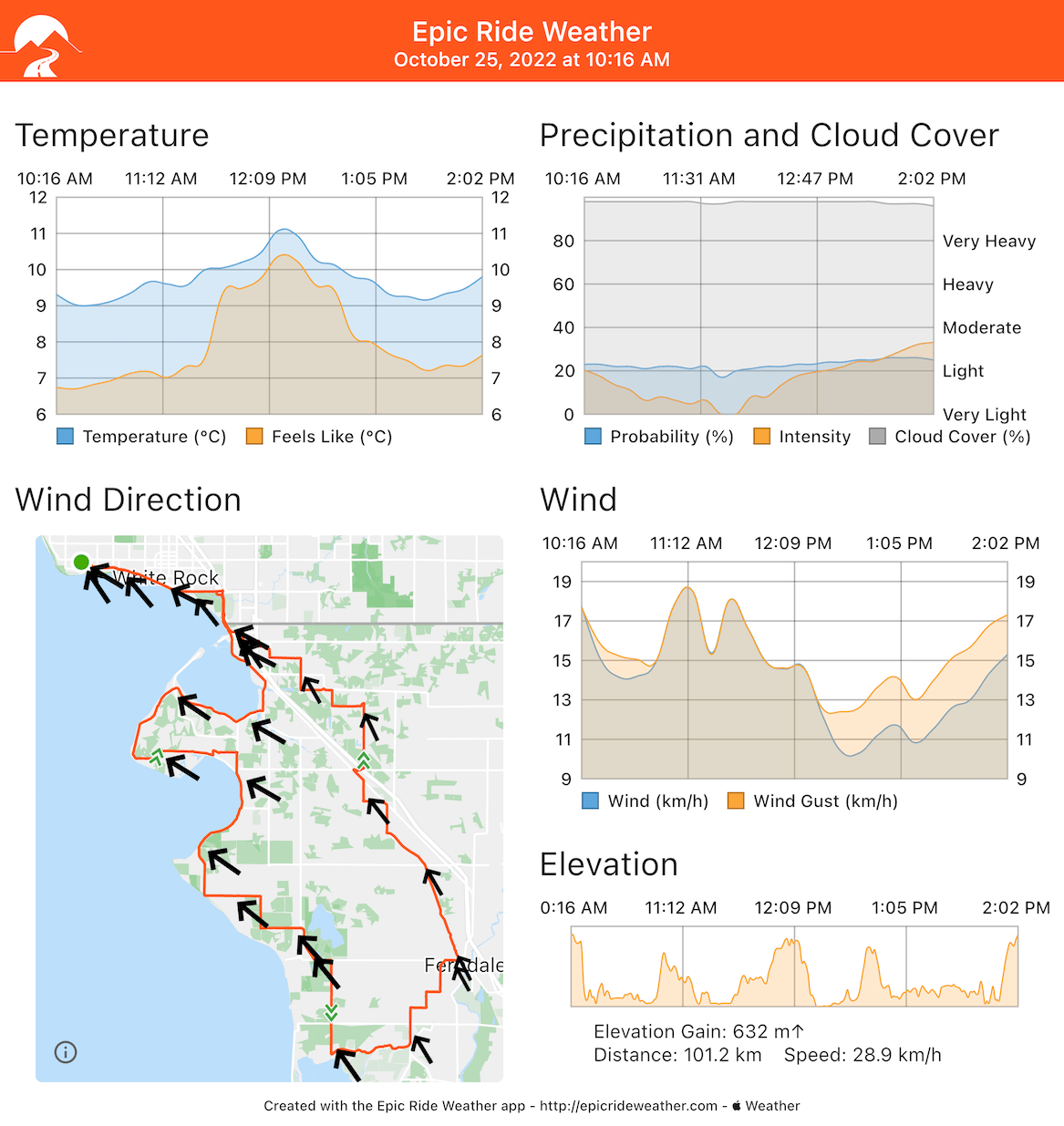 share on twitter
Recent Posts
subscribe via RSS