2022 was a big year for Epic Ride Weather with many improvements to the app. Here are some of the highlights:
Nearby Segments
Find Strava segments near your current location, sort by wind advantage to get your next PR.
Forecasting Across Timezones
Route local time is shown when forecasting a route in another timezone.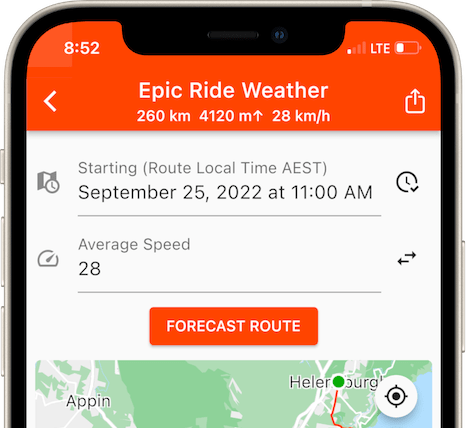 Improved Maps
Maps zoom in further and have improved trail visibility with dashed lines.
Out And Back Routes
Wind direction is highlighted near the location marker if you run your finger along the elevation profile or any other forecast chart.
Recenter Map
Recenters a map on the route.
Improved for iPad and Tablets
Optimized use of screen space for iPad and tablets.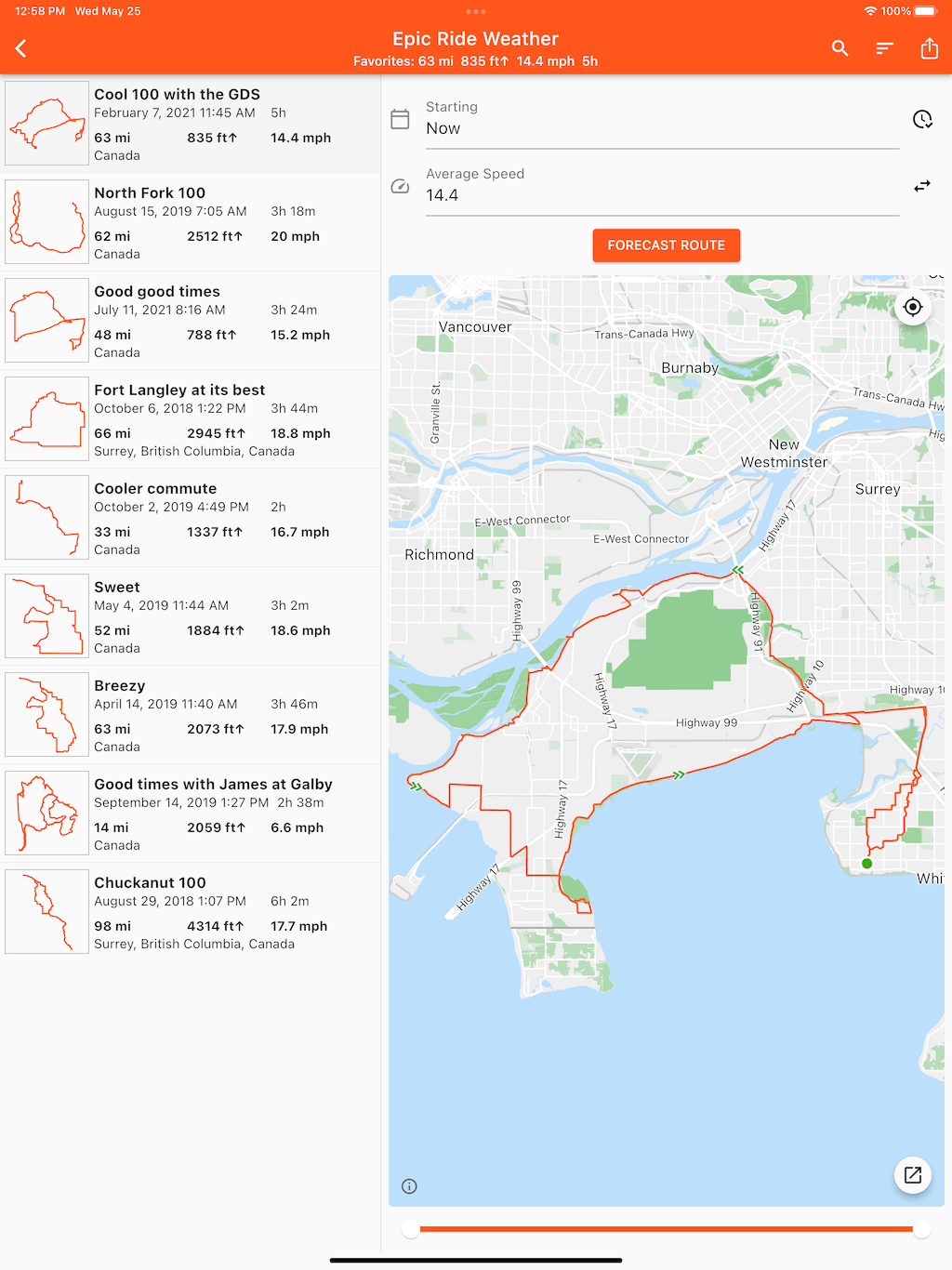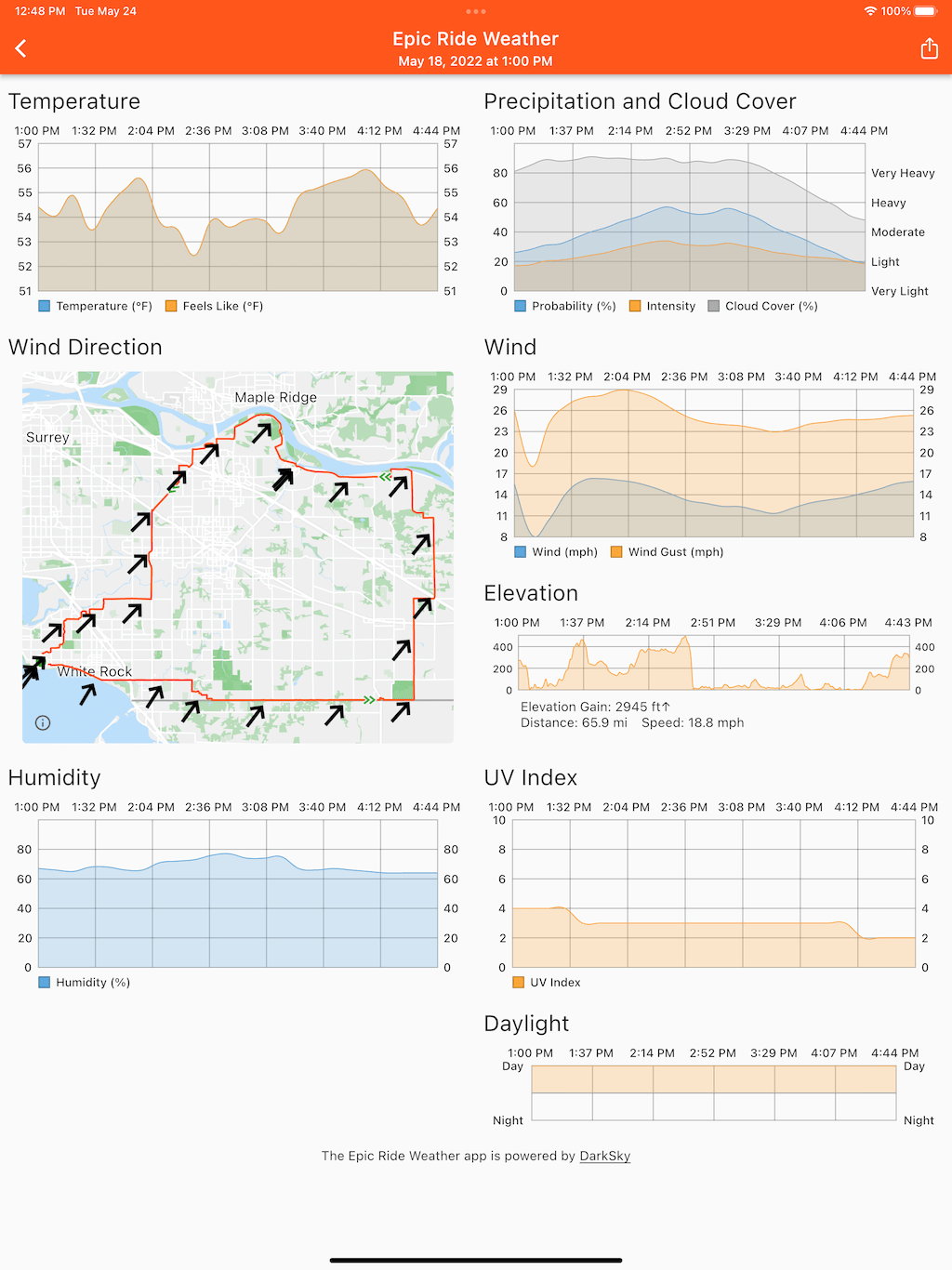 Appearance Setting
Enables setting of dark or light appearance independently from device setting.
Trail and Park Names
Trail and park names show in the map when available.
What's Coming in 2023?
In addition to a new and better forecasts we have even more in the works for 2023!
Many ideas for features and improvements come from your feedback. Keep those great ideas coming! Email David Green at david@epicrideweather.com
share on twitter
Recent Posts
subscribe via RSS