Improved for iPad and Tablets
It's hard to beat a big screen for planning your next ride. Erica from the Netherlands reached out to me with a suggestion to make it even better. I'm excited to announce that Epic Ride Weather has had a refresh to improve the experience on iPads and Tablets!
Browsing routes is easier with the list of routes and the route preview on a single page, and the weather forecast is organized to take advantage of the whole screen: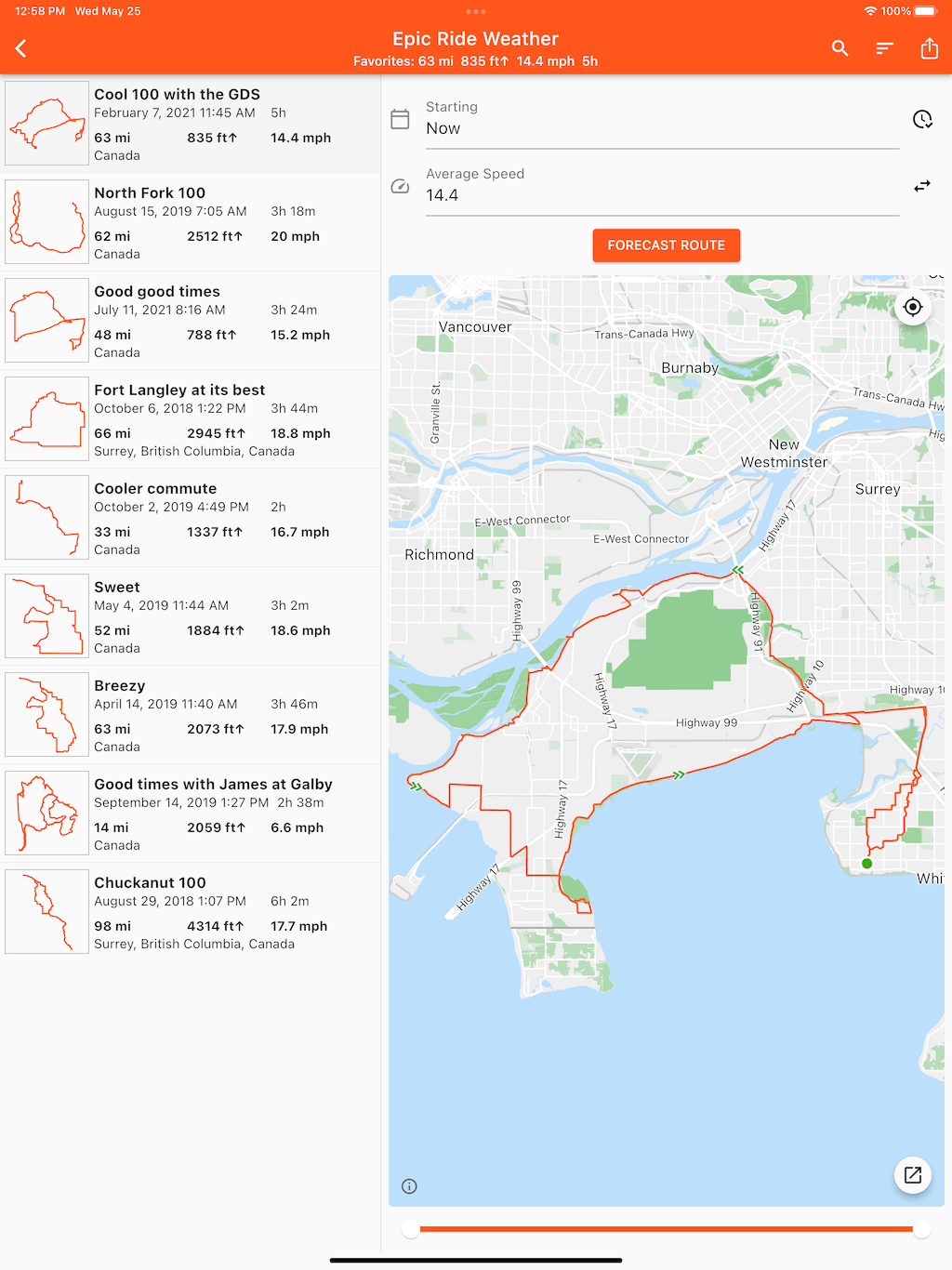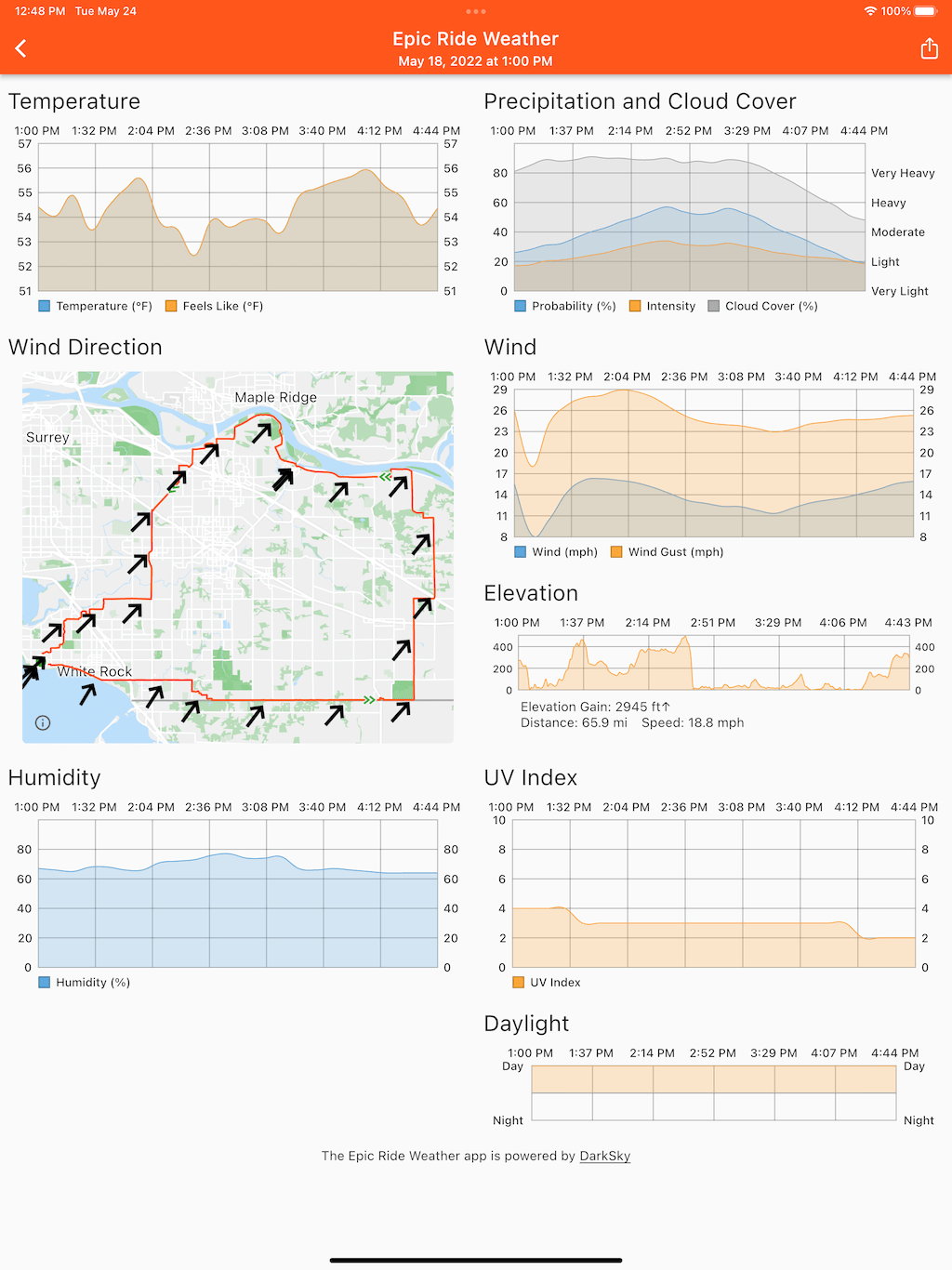 Thanks Erica!
share on twitter
Recent Posts
subscribe via RSS