Cycling, Weather and Elevation Gain
I created the Epic Ride Weather app with a goal of improving the cycling experience for everyone. By understanding the expected weather conditions for the entirety of any ride, you are able to choose best route and best time to ride.
I'm happy to announce the introduction of elevation gain and elevation profile to Epic Ride Weather. With this latest addition, your understanding of any route is much deeper, enabling you to account for anticipated efforts and fatigue which all play a part in route selection and preparation.
Elevation gain is surfaced in the route listing: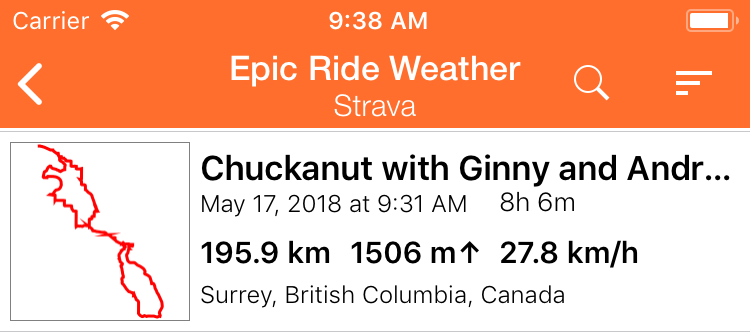 When showing a forecast, an elevation profile is also shown: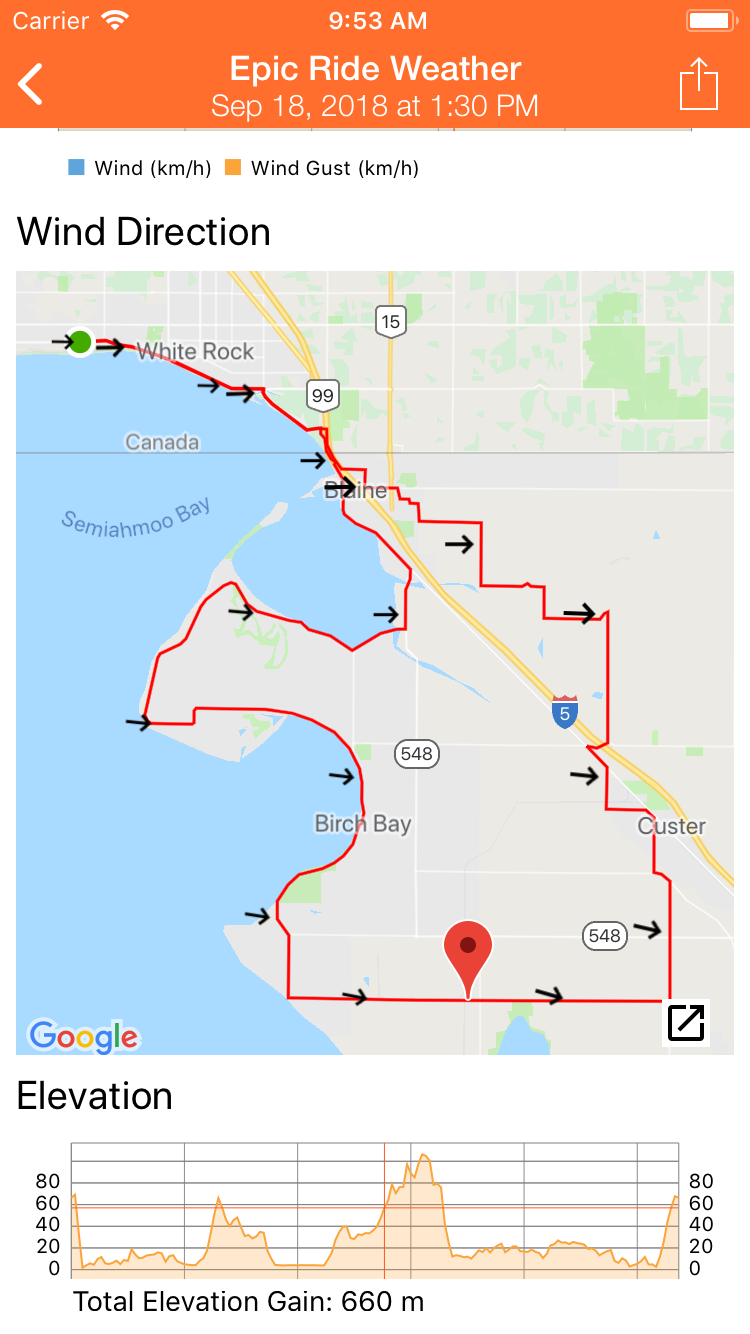 Touching anywhere on the forecast charts or elevation profile will reveal the corresponding location on the route map and other charts.
With elevation gain, a view of the route profile and gradients, you'll understand the efforts that are needed and anticipate descent speeds, which all come in to play when selecting your kit for the day.
For those WorldTour teams using Epic Ride Weather with VeloViewer at the UCI World Championships Innsbruck - Tirol, this should provide additional insight to inform your race-day tactics.
Many thanks to Malcolm, Mathias and Warren whose feedback and feature requests inspired this new version of Epic Ride Weather. If you have any feature requests or feedback, don't hesitate to reach out to me via email: David Green david@epicrideweather.com
Epic Ride Weather takes into account your expected location based on your route and speed, combining multiple forecasts to give you a projection of weather over time and space. Epic Ride Weather is available now for iPhone, iOS and Android.
share on twitter
Recent Posts
subscribe via RSS