Epic Ride Weather Now Available for iOS
The Epic Ride Weather app, previously only available for Android, was released today for iOS devices such as iPhone and iPad.
Epic Ride Weather provides precise weather forecasts for every 10 minutes of ride time based on a route that you provide from Strava, Runkeeper or GPX file. With timing information and GPS coordinates, a projection of weather over the duration of your ride is visually presented within the app: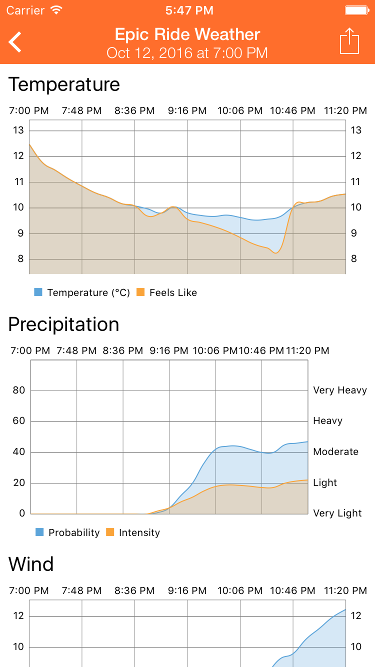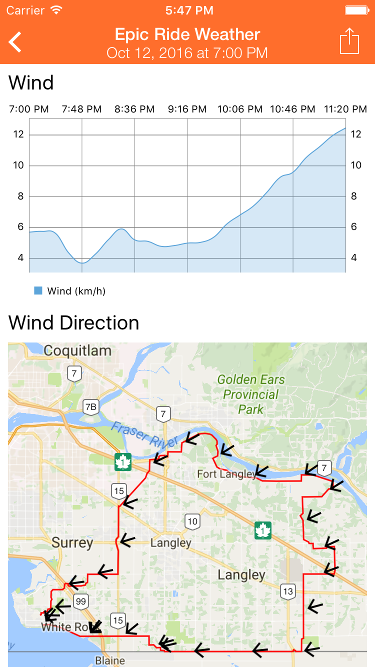 Forecasts for temperature (actual and feels-like) and precipitation (probability and intensity) are shown, as well as predicted wind speed and direction.
Find out more about Epic Ride Weather, or get it for iOS in the App Store.
share on twitter
Recent Posts
subscribe via RSS