I'm excited to announce a new integration between Plotaroute and Epic Ride Weather! Plotaroute is an awesome route planning tool for cyclists, runners and hikers with options to plan routes by distance, time or elevation.
Now you can easily send your Plotaroute routes directly to Epic Ride Weather and get personalized weather forecasts along your route. Epic Ride Weather shows temperature, precipitation, wind speed and direction and more so that you can be prepared, achieve your goals and have more fun!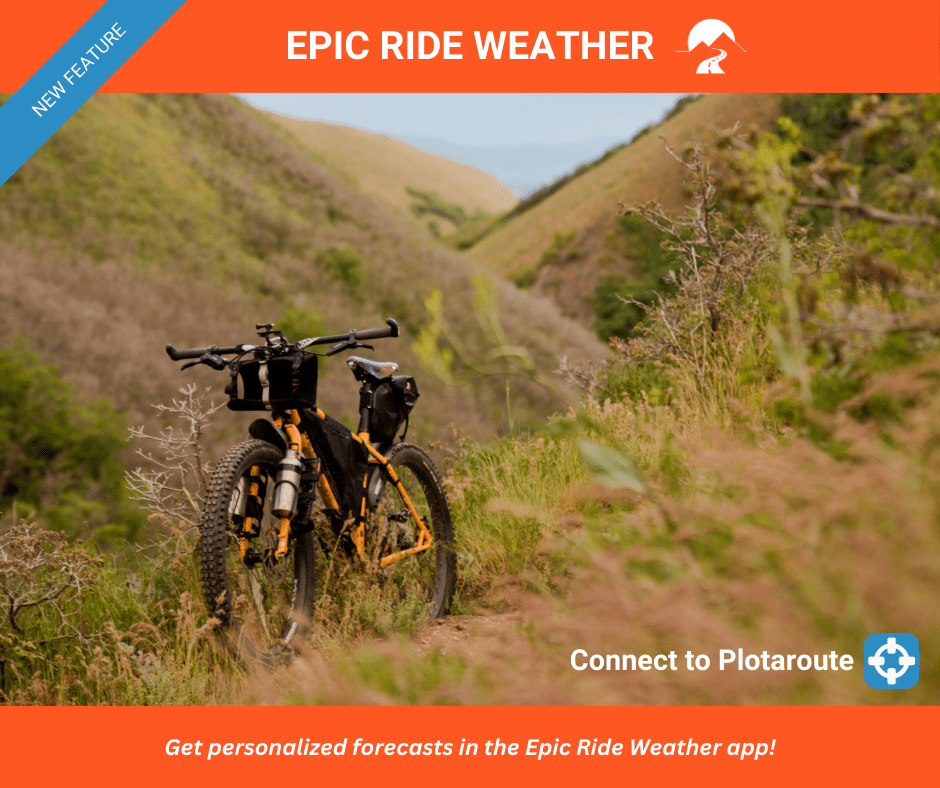 Get started today and plan your next ride with Plotaroute and Epic Ride Weather!
share on twitter
Recent Posts
subscribe via RSS