I'm excited to announce that you can now access your Garmin activities directly from Epic Ride Weather. Anyone with a Garmin device can use previous activities to forecast their next epic ride!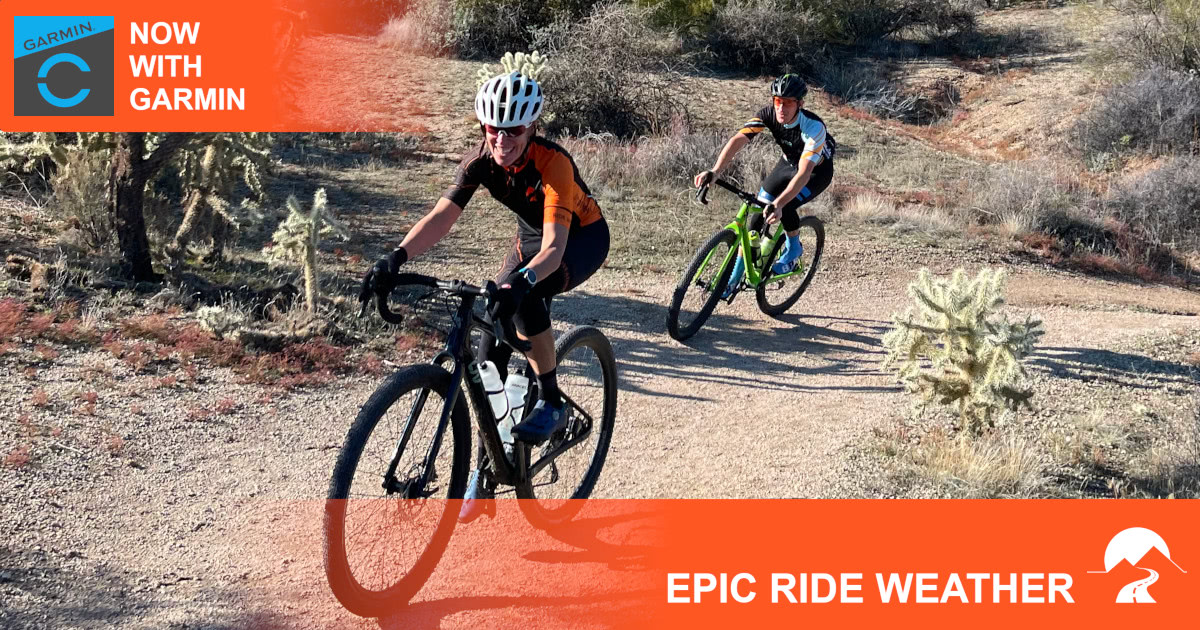 Ginny and Andrew riding epic gravel in Arizona
About their trip, Andrew said:
We used the app every day in Arizona and it made for perfect clothing decisions! The temperatures were colder than the previous week and lower on average than we had expected before we headed down for our mini fun training camp. Luckily we were prepared in advance due to Epic Ride Weather and dressed appropriately. Perfect clothing choices made the riding really enjoyable.
To have your activities show up, log in to Garmin Connect from the Epic Ride Weather app. If you're already an Epic Ride Weather user, tap "more…" on the main page to see the login.
Forecasts are based on your previous ride pace and timing including any stops that you made. Timing is especially important when it comes to climbing and descending, which can affect when you'll be at any position along the route.
Garmin rides surfaced in the Epic Ride Weather app go back up to 2 years, so that you can relive previously ridden routes and plan your next adventure.
Enjoy!
share on twitter
Recent Posts
subscribe via RSS