Gran Fondo National Series Renews Sponsorship
Gran Fondo National Series, North America's premier Gran Fondo organization, has partnered with Epic Ride Weather to further their goal to create a premium cycling experience. With event sponsorship by Epic Ride Weather, participants receive personalized ride-specific weather forecasts for their Gran Fondo through the Epic Ride Weather app, based on their pace and the event route: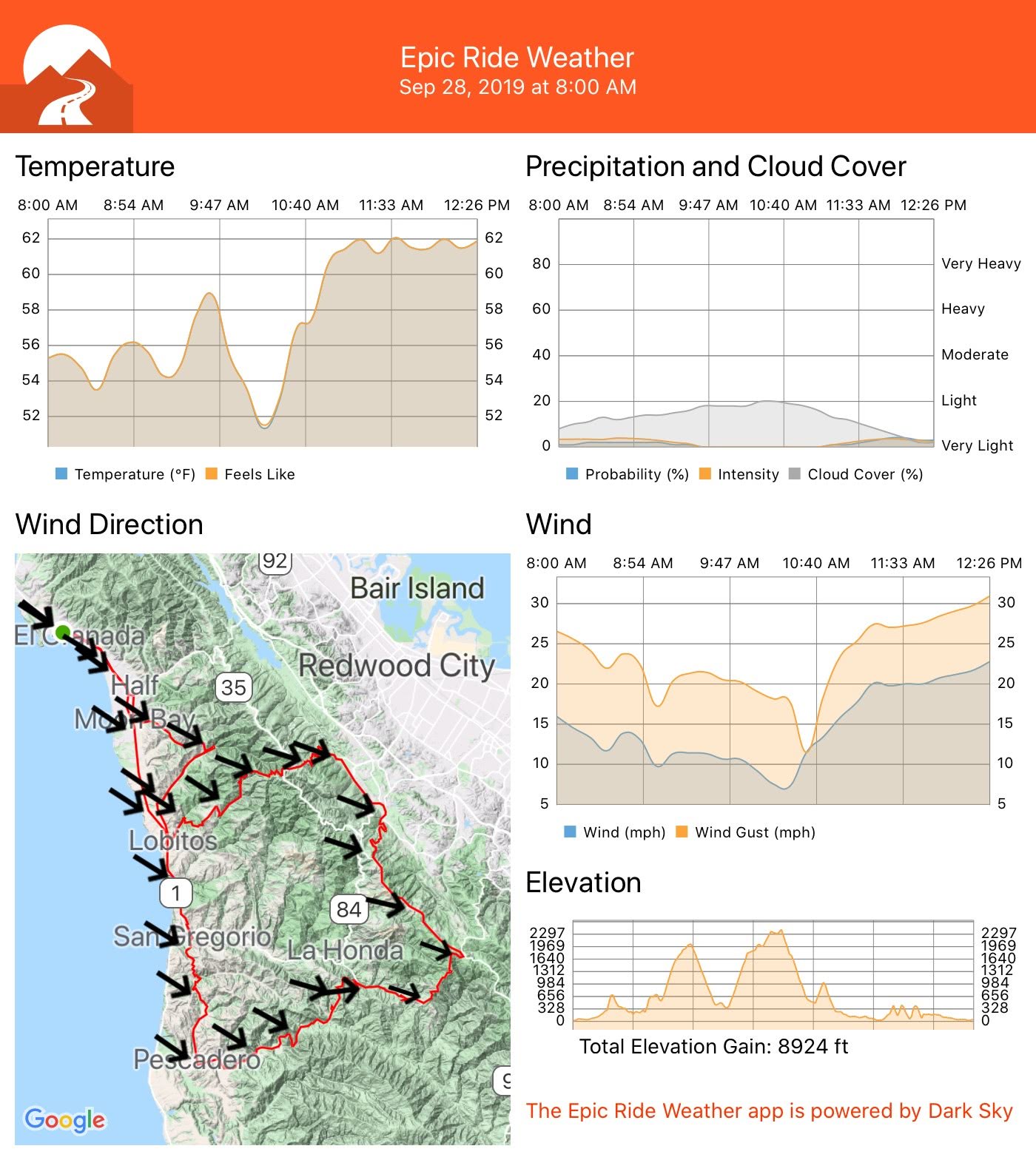 Epic Ride Weather Forecast - Jensie Gran Fondo
Knowing when to expect a tailwind or headwind, how the temperature will vary over time and with elevation changes, and when the rain is likely to fall, riders can be prepared and have more fun. Whether you use the headwind predictions to give you a competitive edge, or you just want your event to be a thrilling personal challenge, having a precise and accurate forecast can make the difference between a gruelling experience and the ride of a lifetime.
At Gran Fondo National Series events we have riders who will be on course for 2 hours up to 7 hours, and knowing the temperature, wind direction, and chance of rain based on your personal pace helps our riders make the best clothing, nutrition, and hydration choices for a great day on the bike. The level of detail Epic Ride Weather provides makes a real difference for riders of all levels.
– Reuben Kline, Event Director and Founder of Gran Fondo National Series
When you sign up for a Gran Fondo National Series (GFNS) event, be sure to install Epic Ride Weather on your mobile device from the Apple AppStore or Google Play. Your Gran Fondo will show up under Events in the app: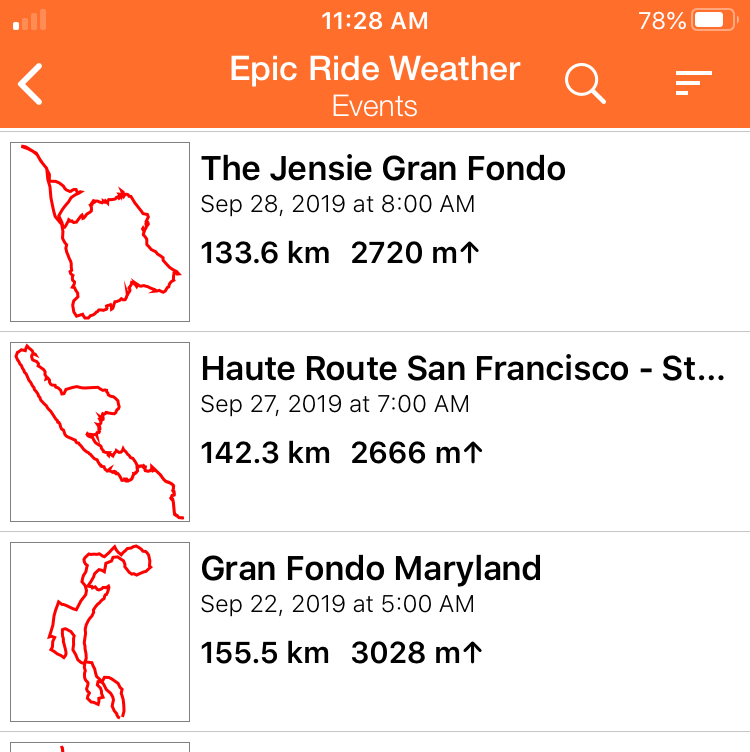 Epic Ride Weather Events
Epic Ride Weather comes with a 30 day, 1000-forecast free trial and can be used with any route, but with this sponsorship forecasts for all GFNS events continue to be free even beyond the trial period.
With 9 Gran Fondos on the calendar for 2020 across North America, I'm thrilled to bring the benefits of Epic Ride Weather to a wide audience. This sponsorship brings me that much closer to my goal of improving the cycling experience for everyone.
share on twitter
Recent Posts
subscribe via RSS