Epic Ride Weather Sponsors The Weather for Your Event
I'm excited to announce that we've launched a new service for 2019, Epic Ride Weather for Events!
Organizers can list their event with Epic Ride Weather for free, whether it be a gran fondo, century ride, gravel ride, fundraiser or other public ride. We'll create a page for your event at epicrideweather.com, providing a ride-specific weather forecast for the route and day of your ride.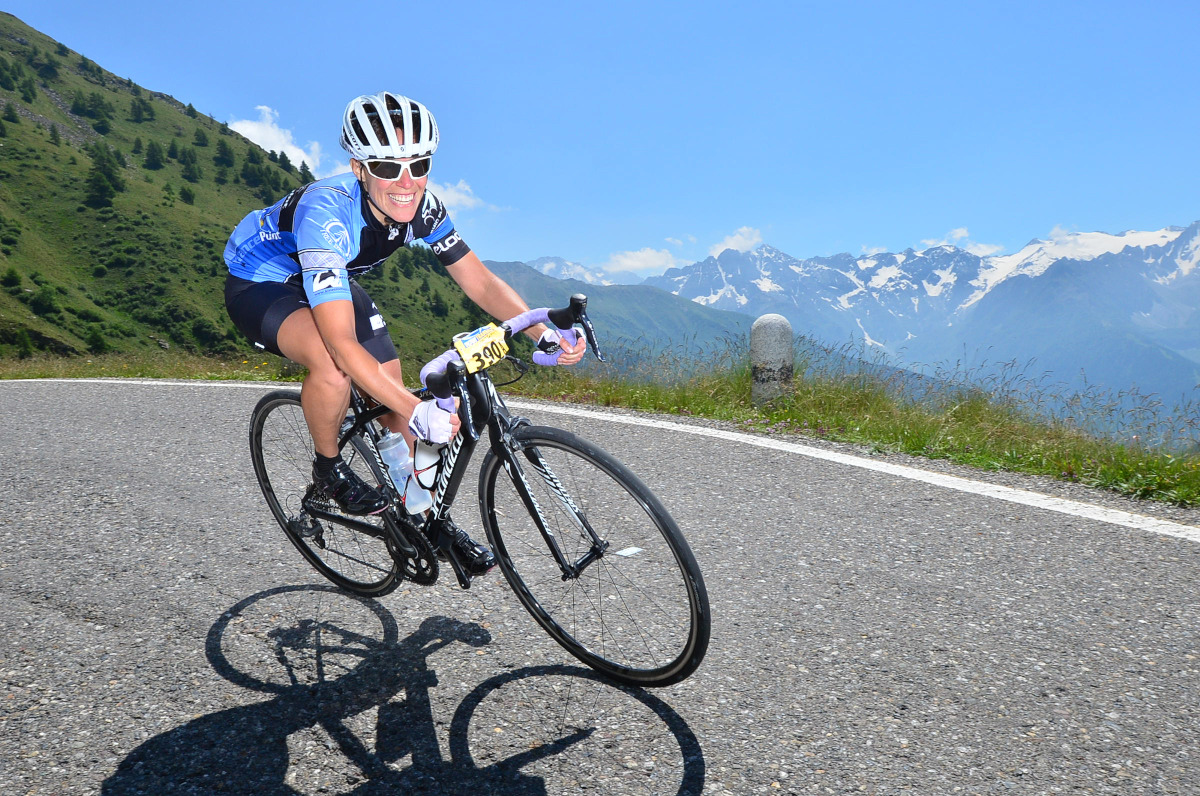 Descent at Tour Transalp
Your event page at Epic Ride Weather creates immediate value for participants who will be able to get a ride-specific forecast for the day and route of the event.
In addition to the website, your ride or race will show up in the Epic Ride Weather app, immediately creating exposure with thousands of cyclists around the globe.
At the same time, you'll be generating excitement and raising the profile of your event.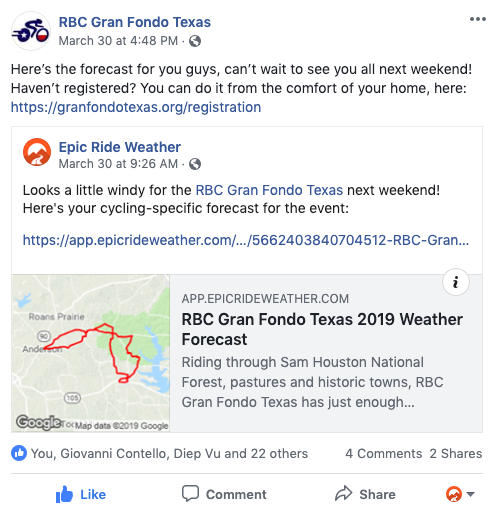 RBC Gran Fondo Texas: Facebook Post
Forecasts are updated daily up to and including the day of the event, so riders are able to return to the site in order to prepare and enjoy the experience of their adventure.
To have your event included at Epic Ride Weather, contact David Green david@epicrideweather.com for details.
share on twitter
Recent Posts
subscribe via RSS