Team Jumbo-Visma Extends Sponsorship
UCI WorldTour professional cycling Team Jumbo-Visma has extended Epic Ride Weather sponsorship for the 2019 season. The team uses Epic Ride Weather in training and to prepare for races, informing race-day tactics and strategy with precise weather forecasting along any route.
I'm more than happy to continue partnering with Epic Ride Weather for 2019. The app provides riders and coaches crucial information to prepare races as well as training rides and also helps us to calculate the perfect fuelling strategy in all possible conditions.
– Grischa Niermann, Sports Director, Team Jumbo-Visma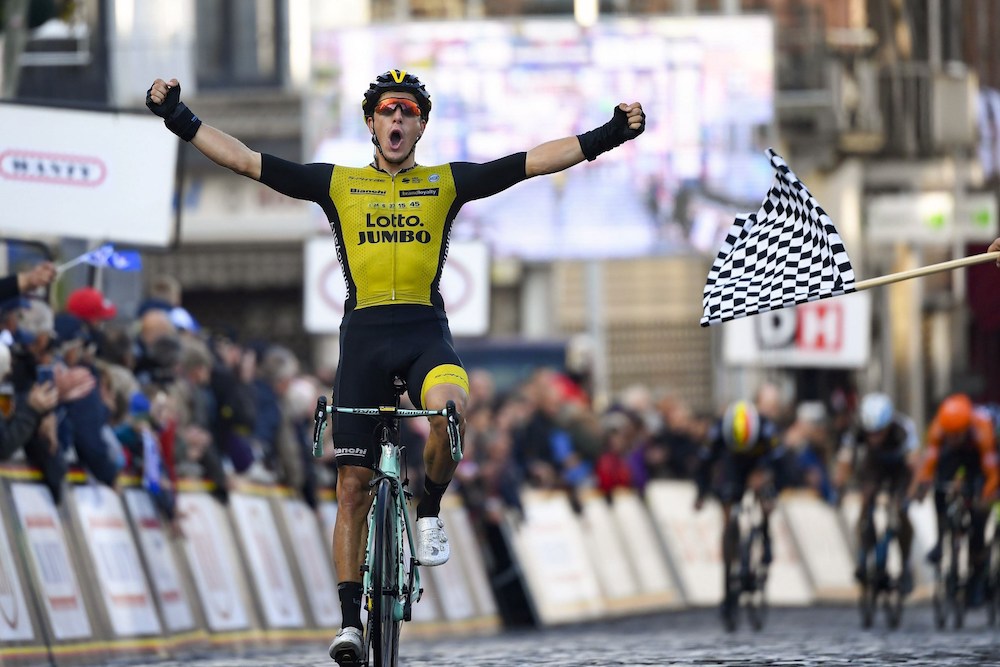 Danny van Poppel wins Binche - Chimay - Binche / Memorial Frank Vandenbroucke, 2018
I'm thrilled that Epic Ride Weather continues to prove valuable to cyclists at the highest level of the sport. Whether you're training, racing, out for a casual ride or on your daily commute, my mission is to improve the cycling experience for everyone. Sponsorship of Team Jumbo-Visma for 2019 is a reaffirmation of that goal.
Previously known as Team LottoNL-Jumbo, the team accumulated 33 wins in the 2018 season, including three stages at the Tour de France, and one at each of the Giro d'Italia, Paris - Nice and Tirreno-Adriatico.
Related Posts
share on twitter
Recent Posts
subscribe via RSS