Strava Authorization Changes 2018
Strava changed the behaviour of their systems to improve security and privacy controls in October 2018. Unfortunately this has had the side-effect of preventing private routes and activities from showing up in Epic Ride Weather. This change only affects you if your routes or activities are private, for everyone else Epic Ride Weather will continue to work normally.
If you have private routes, activites or segments that you'd like to have showing up in Epic Ride Weather, and you've connected Epic Ride Weather to Strava before October 2018, you'll need to follow these steps:
1. Deauthorize Epic Ride Weather
Go to the Strava website, login if needed, and select "Settings" from the menu at the top right of the site: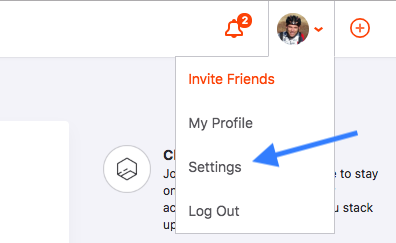 Select "My Apps" from the settings page or navigate directly to /settings/apps: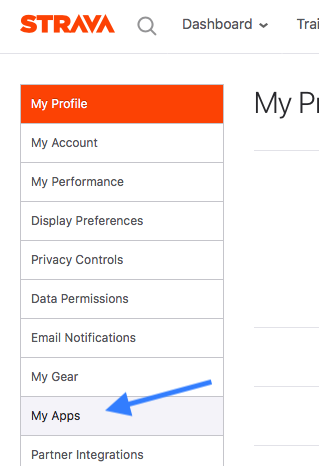 Select "Revoke Access":

2. Reauthorize Epic Ride Weather
Go into Epic Ride Weather and navigate to the starting page in the app where Strava is listed: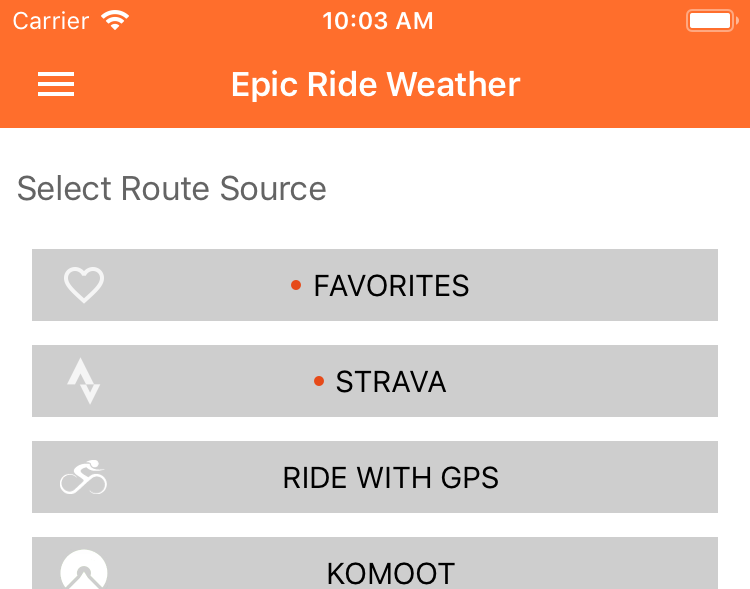 Select "Strava", at which point you'll be prompted to login to Strava again.
After providing your Strava username and password, you'll be presented with an authorization page. To have private routes and activities show up, you should leave all of the options checked (enabled). Scroll down and select the "Authorize" button:
That's it! Your private routes and activities should be showing normally in Epic Ride Weather.
Don't hesitate to reach out to David Green (greensopinion@gmail.com) for support if you have any questions or feedback!